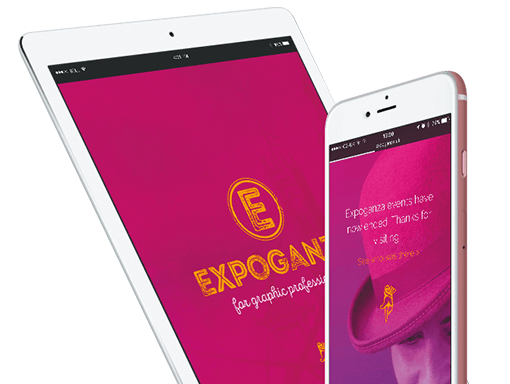 BUILT TO LAST
Your website is your shop window to the world. It's an essential element of your brand identity and provides a vital opportunity to create the right impression before customers have even spoken to you.
As your business grows, we can ensure your website grows with it. You don't want to find your site is redundant next month just because you need to add a new feature.
Our modular approach means we get you online quickly with our proven paths and then upgrade your site in a structured way when you're ready.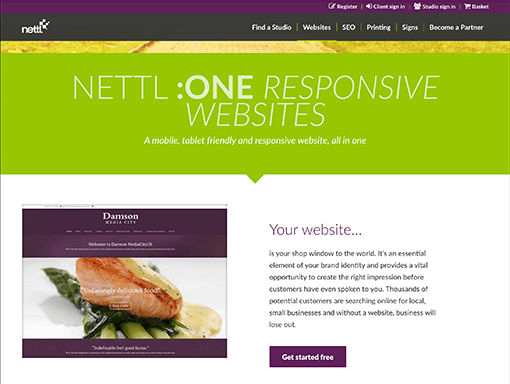 NETTL :one
Our popular Nettl :one websites are 'responsive' – their 'liquid layout' adapts and reflows to suit any device.
With more than half of visitors now browsing on their phone, a responsive mobile-friendly website will maximise the chances of engagement from potential clients.
We specialise in building creative, beautiful, functional – but most importantly – responsive websites to take your business to the next level. We're ready to build your next website and we're here to help keep it fresh and continue performing.
NETTL :connect
Add online booking and interactive tools to transact with your existing customers and new clients
If you're in the service industry, these days your clients expect to be able to interact with you online, in the same way, they buy a cinema ticket or book an airline seat.
Nettl :connect adds the online elements to your website to connect your business to your clients. Whether it's online bookings, reservations or making appointments, we make it easy for you and easier for your customers.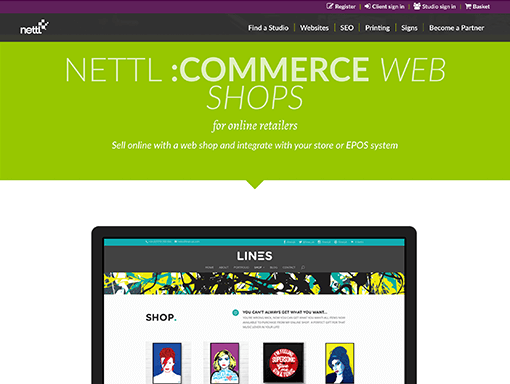 NETTL:commerce
Navigating e-commerce can be tricky and expensive. Get it right and the rewards can be enormous. Get it wrong and you can blow a fortune.
For maximum flexibility, you could build a totally custom e-commerce webshop from scratch. Some of our sister brands run multi-million pound online businesses with sites we've built from scratch. However, this is the most expensive route.
The alternative – chosen by lots of businesses – is to start from an existing e-commerce platform, customise it and extend it. That's a proven path and will get your webshop trading online in a fraction of the time, for a fraction of the cost.
Choosing the right platform is critical. To help us find the right one for you, we'll need to understand what else you're doing. What accounting package do you use? Does your site need to connect with an in-store EPOS system? Which carrier do you ship products with?
Talk to us about your plans and we'll put together a proposal for you.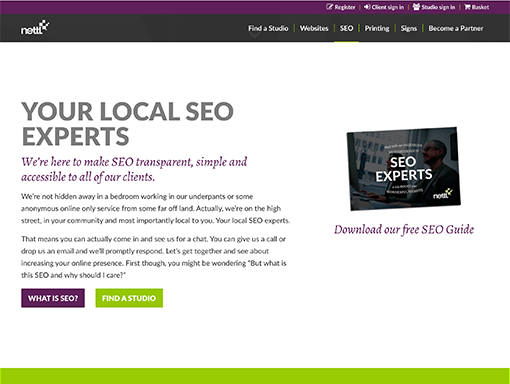 SEO
Getting your site launched is just the beginning, you need to generate traffic, make the most from analytic tools and keep your site fresh.
We're here to make SEO transparent, simple and accessible to all of our clients. We're not hidden away in a bedroom or some anonymous online-only service from some far off land. Actually, we're in your community and most importantly local to you. Your local SEO experts.
That means you can actually come in and see us for a chat. You can give us a call or drop us an email and we'll promptly respond. Let's get together and see about increasing your online presence.
First, though, you might be wondering "What is this SEO and why should I care?"
WHAT CAN WE HELP YOU WITH?
We think that it's really important that we understand what you are trying to achieve with your website projects. And can give you loads of help and advice on achieving the best results, so please let us help you.