Build awareness of your business with promotional products and branded merchandise.
PROMOTIONAL PRODUCTS
Looking to build brand recognition? Promotional products such as pens, bags, mugs, notepads, calendars, umbrellas, and water bottles are useful items that people will appreciate and help them remember you. Whether you're looking for a pen to celebrate your latest company milestone or custom lanyards as promotional merchandise for your next event, we can supply a selection of practical products.
Want to reward your best performers or say thank you to your entire team, personalised merchandise is a great idea. You can choose from a selection of styles, colours, and design templates.
And don't forget, our design team is always on hand to help you create professional-looking custom products that your team and customers will love.
We aslo offer Eco Options on most of our Promotional Products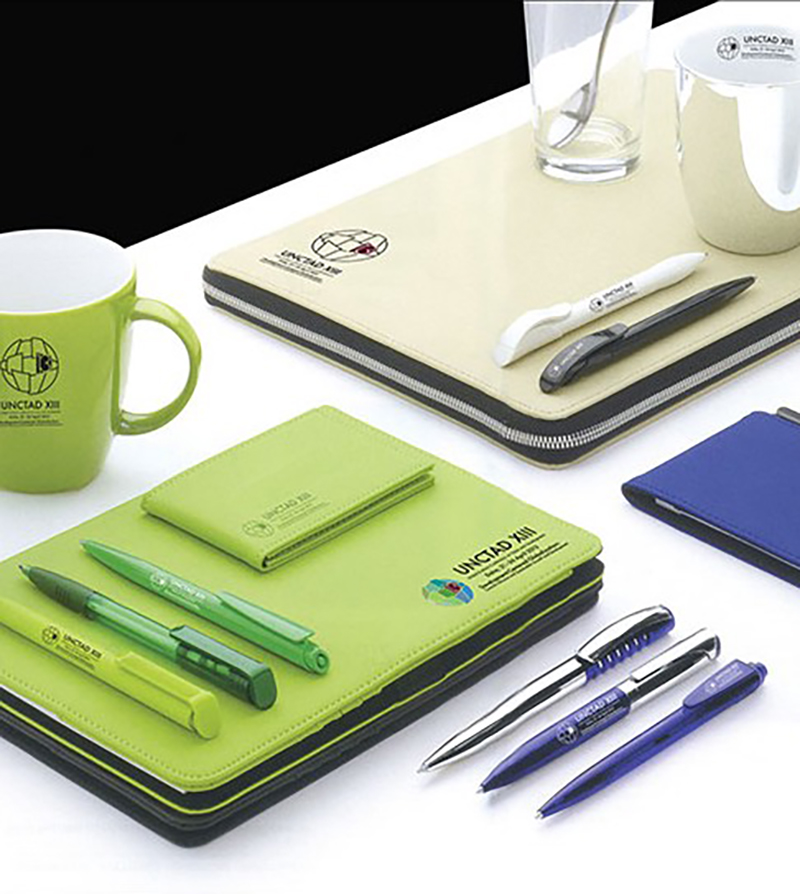 FAQ's – Promotional Products
I'm not sure which promo product will work best with our customers?
We can give help and advice on what we know works for your sector and furthermore, what is popular at the moment.
How Eco-Friendly are these products?
Many promotional products are made from plastic but we can help you find an eco-friendly version made from cardboard, bamboo, and many other sustainable materials.
How quickly can I get promotional products?
This is dependent on the product but allow a minimum of 2 weeks as these are made-to-order items. Some may take longer especially as supply chains are still serverly disrupted.
What should I put on my promo products?
Normally your logo and maybe a strapline, avoid adding too much information, remember these are primarily products to promote brand recognition.
How many should I get done?
Think about who and where you are giving these promotional products away. If you are exhibiting at a trade show you may be giving 100's away so consider something like a pen. Alternatively, if you want a special gift for your most important clients you may only want 5 high-value products.