Good graphic design needn't cost the earth, but bad design is more expensivethan you think.
GRAPHIC DESIGN
Our creative Studio team can manage the whole graphic design process, so you don't have to. All we need is a clear brief, good knowledge of what you do, and an idea of what you like and dislike.
Our approach begins with listening and getting to know your objectives. We learn what you value, rather than assuming we already know what's best.
There are three responses to a piece of design – yes, no, and WOW!
Wow is the one to aim for.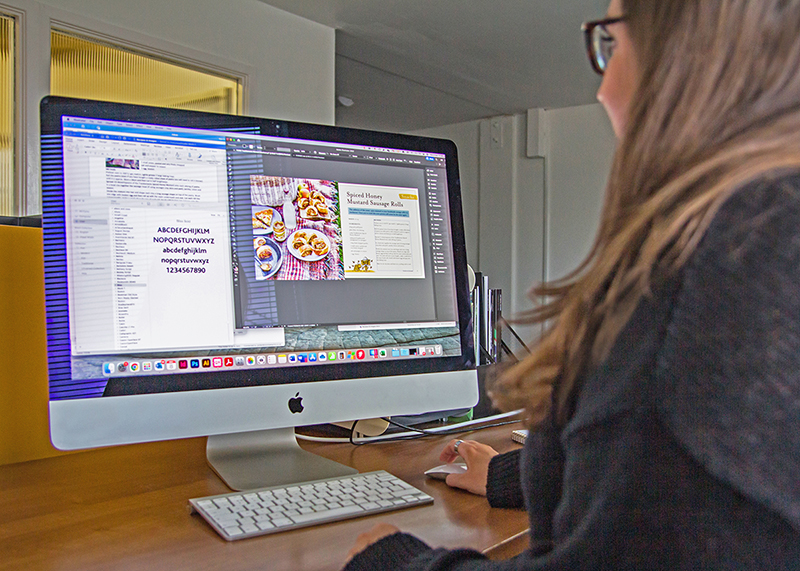 Logo Design
The cornerstone of your brand identity is a great logo. It will be used on your website, social media, physical products, packaging, marketing materials and in stores. It helps customers understand what you do and how you are different from your competitors. Creating a memorable logo is more than just a pretty picture; it helps build brand loyalty and attract customers.
GRAPHIC DESIGN FOR SOCIAL MEDIA
While we know the power of print and what it can do for your brand, we are also very aware that you also need a strong online presence.
Our graphic designers are creating more and more online assets and content for promoting our client's social media accounts. Our team will help you create eye-catching graphic designs to impress your followers.
Branding
The importance of brand identity has never been greater. Your brand should be uniquely you and it should set you apart from the competition. It is your brand design that determines how your company will be perceived. We can help ensure your brand is strong and maintained across all platforms.
Websites
Your website serves as your shop window to the world. With good graphic design, you can use it to create a great impression before you talk to your customers, it is an essential component of your brand identity.
We use a modular approach to website design, so we get you online quickly with our proven methods and then upgrade your site in astructured manner when you're ready. We make sure your website doesn't become obsolete just because youneed to add a new function. This means as your business grows, we can develop your website along with it.
Can't find what you're looking for?
Our team is always on hand to answer any queries you may have. Call us on 01225 812930 or send us a message.