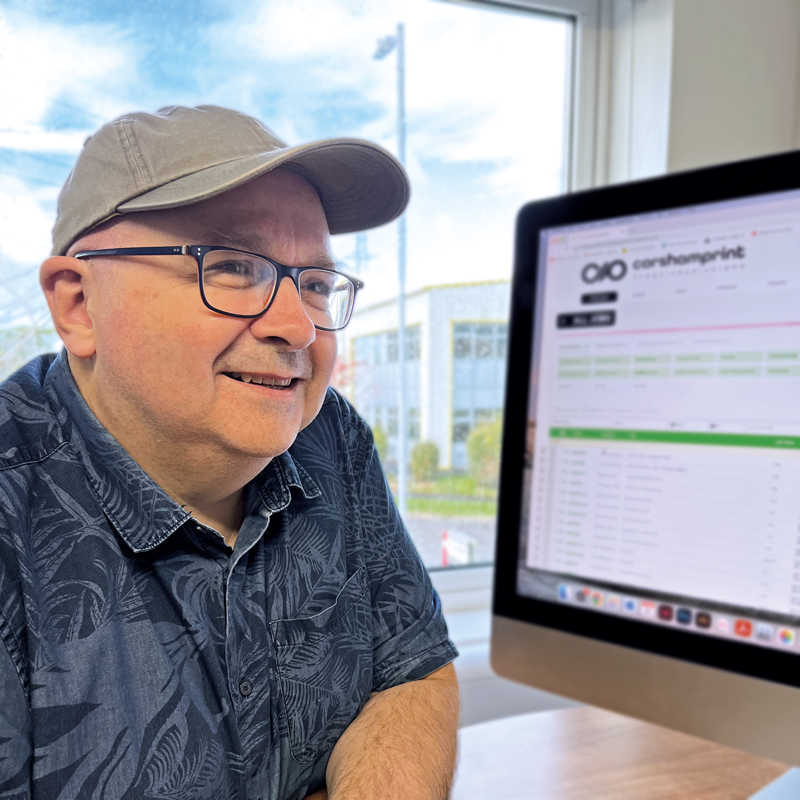 Racking up nearly 40 years in the print industry there's not much that Chris hasn't got experience off.
Originally a graphic designer, he now handles the commercial side of Corsham Print and is our resident website expert.
On most Saturdays, he can be found cheering on Corsham Town Football Club, home and away.
You may not know that Chris lived in Israel on a Kibbutz in the early 80s – shalom!
Joined the business as a 17-year-old pre-press apprentice, David became a shareholder 20 years ago. 
David deals with the day-to-day operations of Corsham Print from customer relationships to deliveries.
He has an interest in a variety of sports and enjoys time with his family.
You may not know that in his younger days David was a regular in the local pantomime – break a leg!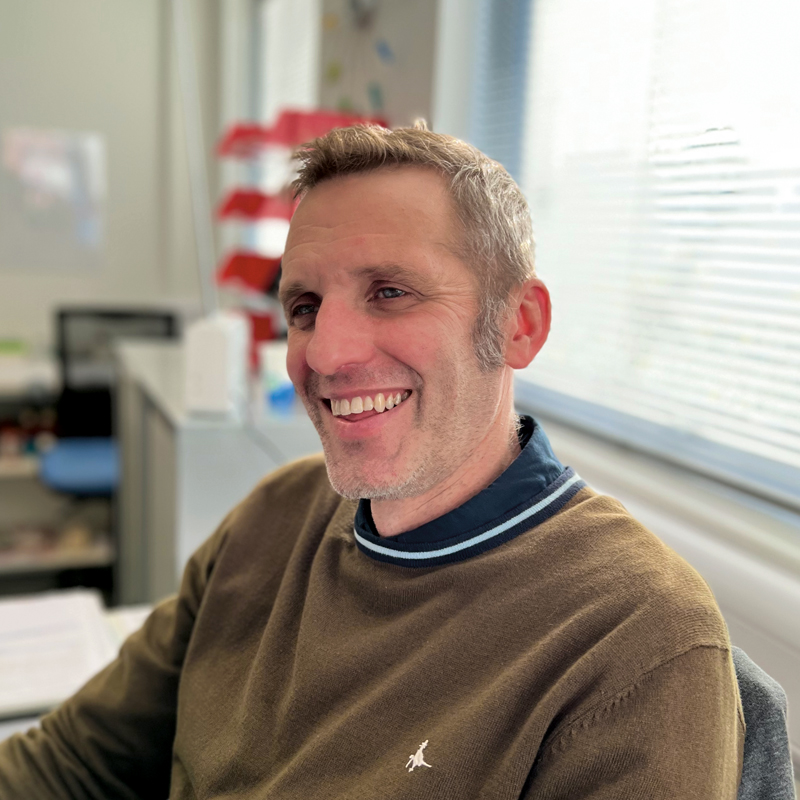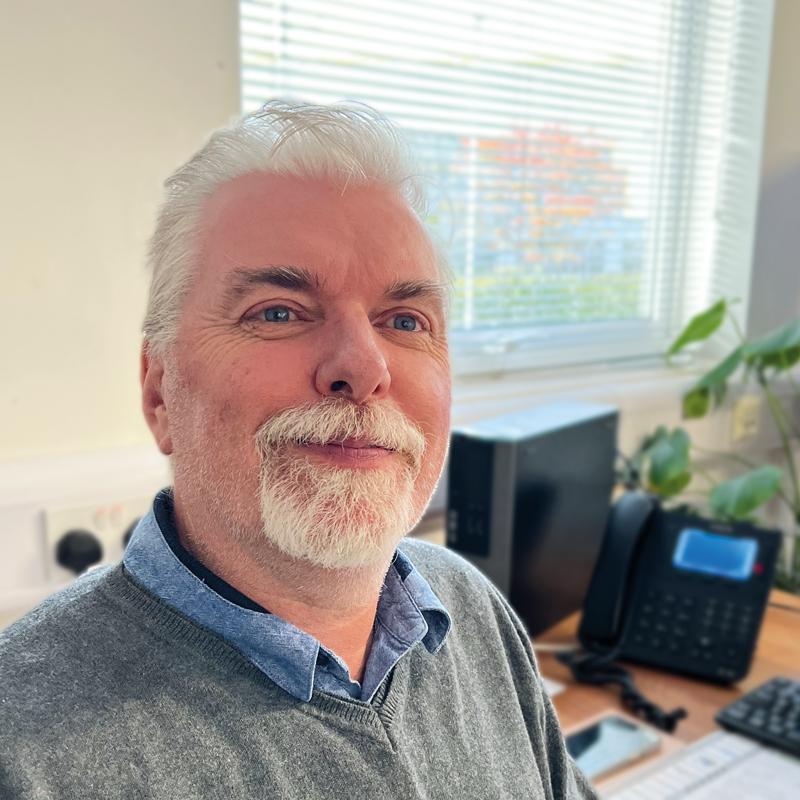 With over 40 years in the industry, from apprentice bindery operator to his role as new business development at Corsham Print, there's not much that Martin doesn't know about print
Helping the business grow over the past 12 years, Martin can often be found building relationships at network meetings across the Southwest.
In his spare time, as a member of The Rotary Club of Bath, he helps fund-raise for charities at numerous events including the annual The Bath Festival of Motoring.
You may not know, that as well as living at the foot of Solsbury Hill, Martin once played tennis with Peter Gabriel – "All you do is call me, I'll be anything you need"
As part of the team for the past 14 years, Jordan completed her training with us after leaving college and has become an experienced Graphic Designer.
Jordan manages all of our studio and pre-press operations and is always there to help our clients with their design requirements.
In her spare time, she enjoys being with family and friends and decorating her new house, after recently becoming a home owner.
You may not know that in her younger days Jordan did a fair share of travelling, including blue lagoon swimming in Iceland, going on safari in South Africa and hiking parts of the Grand Canyon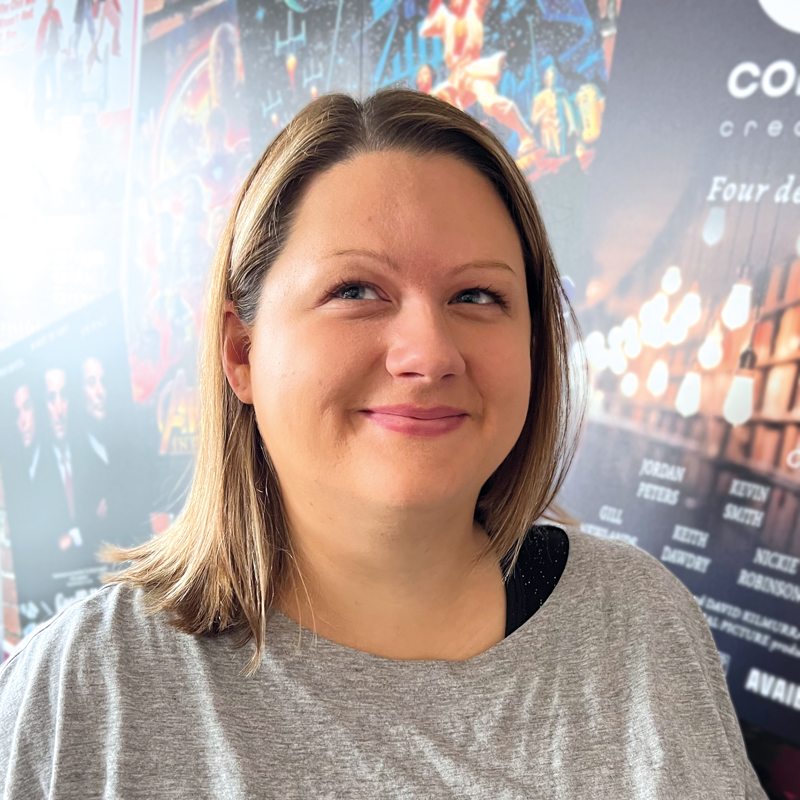 Joining the business over 10 years ago as our large format operator, Aims now manages our retail outlet in the centre of Corsham.
She helps the team process retail orders and makes sure we are stocking the very latest stationery items. Her window displays are now becoming legendary in Corsham.
In her spare time, she can be found at Corsham Town Football Club in her role as Matchday Experience Manager.
You may not know, that Aims has travelled the length and breadth of the United States.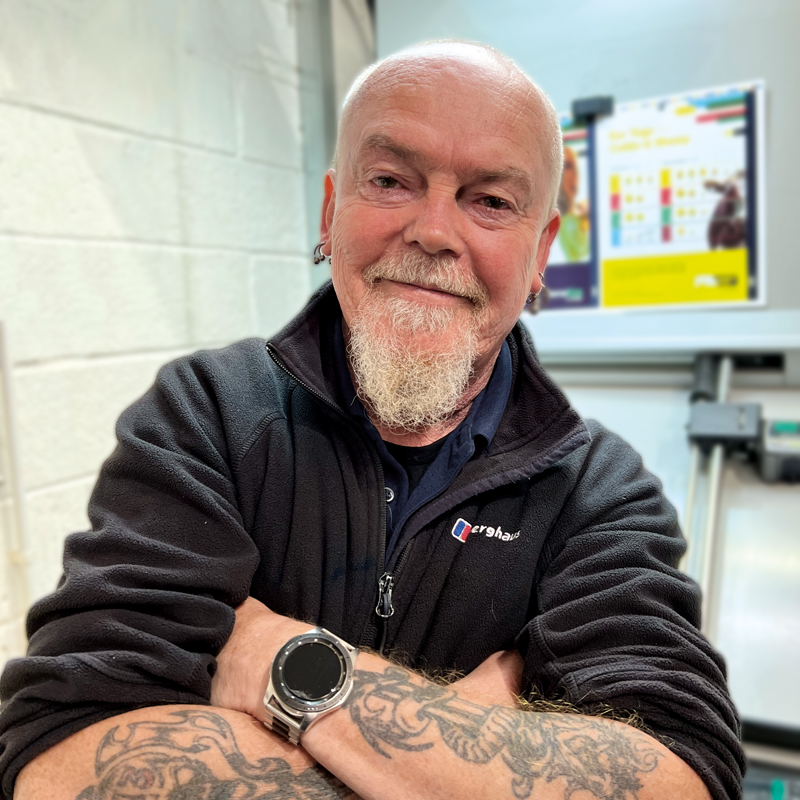 PHIL ROBERTS
PRINT OPERATOR
Part of the company's DNA, Phil has been printing for us for over 40 years!
Phil is our main offset press operator, but in more recent times he can be found running our digital press or our digital cutting machine.
You may not know, that Phil was 'Born to be Wild' and owns a Harley-Davidson Motorcycle. He can often be found out on the highway with the wind in his hair!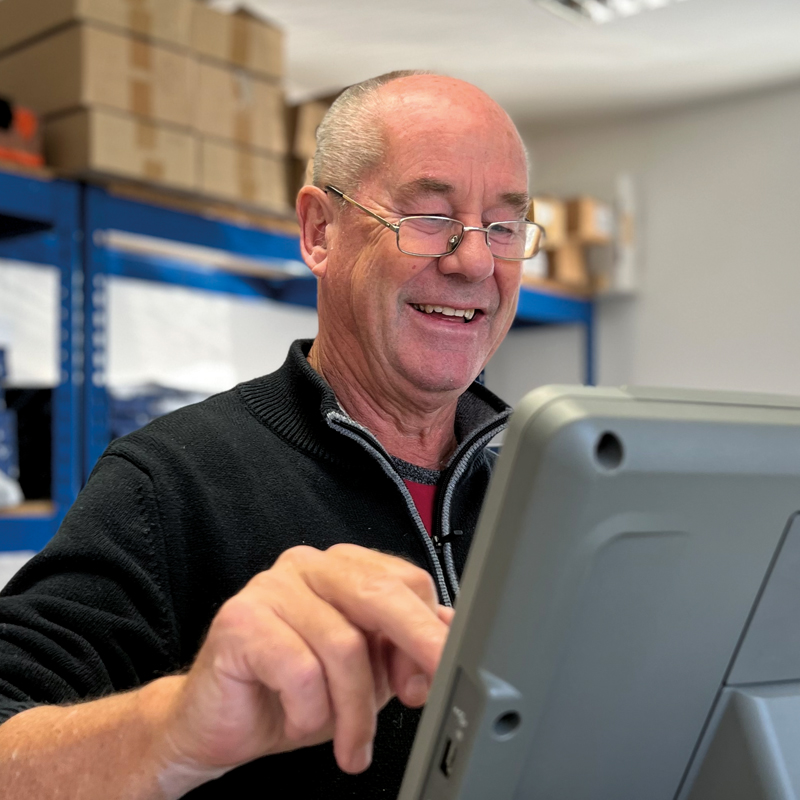 NEIL CALLAWAY
DIGITAL PRINT OPERATOR
Another expert in his field, Neil (Nelly) has been with us for 11 years and has spent his whole career in print. As an apprentice in print reprographics with other companies, Nelly has adapted over the years and is now an experienced digital print operator.
You may not know, that Nelly is a very frequent visitor to Tenerife. One of his favorite memories is when he managed to win a boules competition with his wife Sandra, even though she had no idea how to play!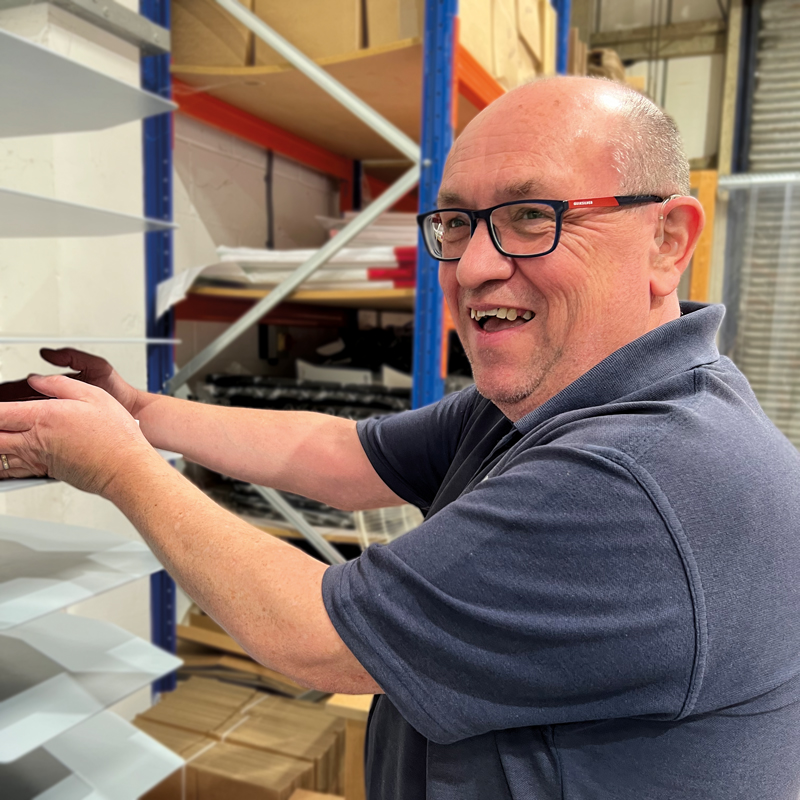 KEVIN SMITH
FINISHING OPERATOR
Although predominantly working in the finishing department, Kev is the complete print allrounder and is more than capable of running the presses, stock checking, or out-delivering.
He enjoys time with his grandchildren and following Bath Rugby Club.
You may not know, that Kev is the company's resident baker and is often known to knock up a scrumptious Lemon Drizzle or a batch of chocolate brownies.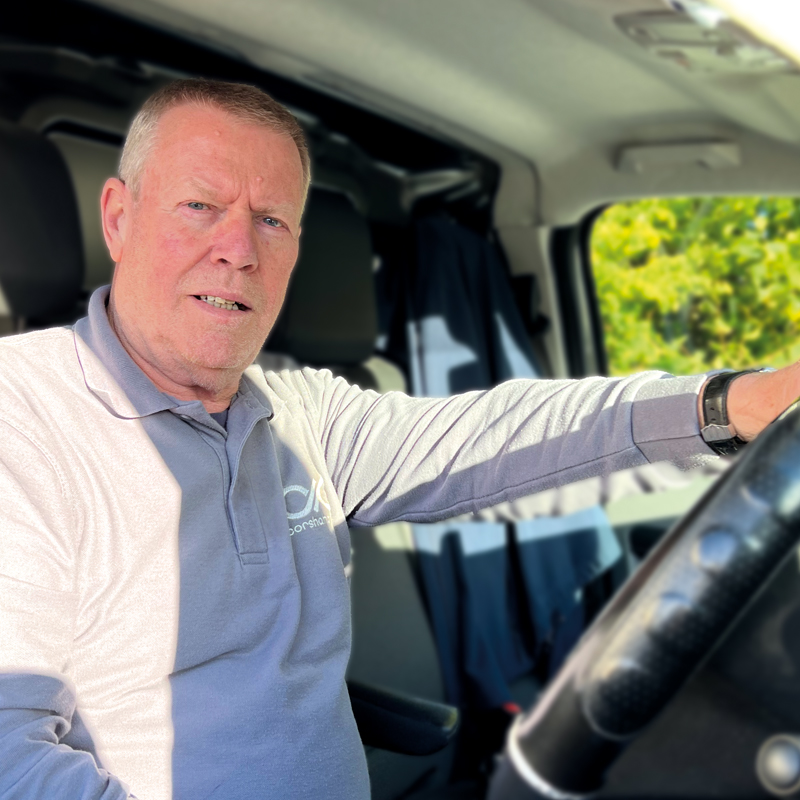 KEITH DAWDRY
DELIVERIES
Another lifetime in print, Keith has worked in the industry for the best part of 50 years. Nowadays he's our main delivery driver but can also be found helping us in the finishing department when needed.
When he's not spending time with his grandchildren you may find him playing a round of darts.
You may not know, that Keith was a renowned goalkeeper in local football and help Corsham Town win the Wiltshire Senior Cup back in the 70s.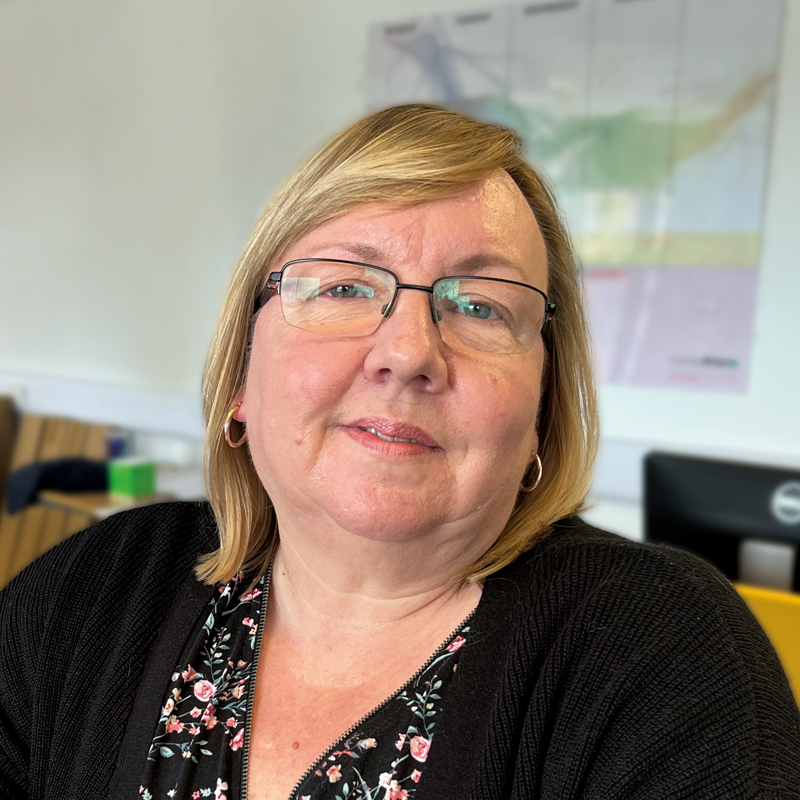 corsham print vision…
The Corsham Print team has been helping businesses and organisations grow for over 40 years…
Working with you to improve your marketing resources and operational products, allowing you to focus on running your own organisation, rather than worrying about the creative process.