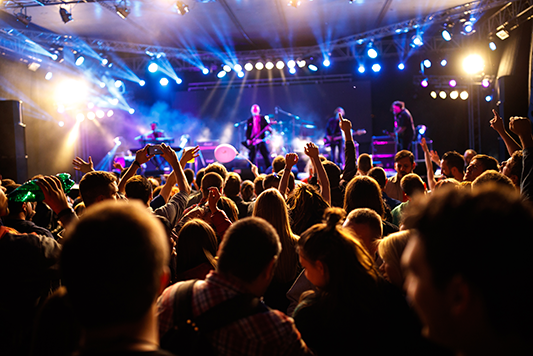 The impact of the pandemic has been devastating for many sectors but the world of performing arts and events has suffered more than most. With many venues facing an uncertain future, and many of the associated businesses who supply the lighting, sound, marketing also suffering. The importance of Performing Arts and Events to our communities and their future prosperity needs to be emphasised.
The importance of performing arts
Following the launch of the Corsham Print Performing Arts and Events Recovery Scheme, Commercial Director, Chris Perry, explains why he wants to support this recovery.
"We understand the importance of these organisations to our communities. These sectors had already been suffering from many years of neglect from austerity measures and successive funding cuts. Crippling the industry, and for many, the pandemic has been the last straw."
'Now, more than ever before, our communities need to support this sector. The arts are essential to an effective, inclusive, and progressive society and we cannot afford to let this sector die."
Self-discovery and expression
"One of the main components of what makes us human is our desire to express our culture, emotions, and beliefs. And the desire for expression teaches us a lot about ourselves. The theatre, live music, art galleries, and other arts encourage self-discovery and expression. They can also be a valuable tool through which people with disabilities can communicate."
"In addition, it helps society in self-knowledge and understanding, teaching society about itself. Pointing out the attitudes and mindsets of our current society."
Perspective
"Theatre helps us to see a different perspective from our own. We're shown humanity, psychology, motivations, conflict, and resolution. The audience gets to witness the trajectory of other people rather than ourselves."
"It reminds us that we are not alone. Not only are we sharing space and an experience with the artists who are performing, but we are also sharing the experience with fellow audience members. This is not only valuable but also necessary for human connection."
History and education
"Arts teach us about our history and educates us in many ways. It helps us to understand the people around us and how they might be expected to react in certain situations.
"We can use the arts to understand how society works and educate ourselves about the world we live in. Why else do you think government officials in totalitarian societies rush to close theatres and performing arts centres in times of unrest?"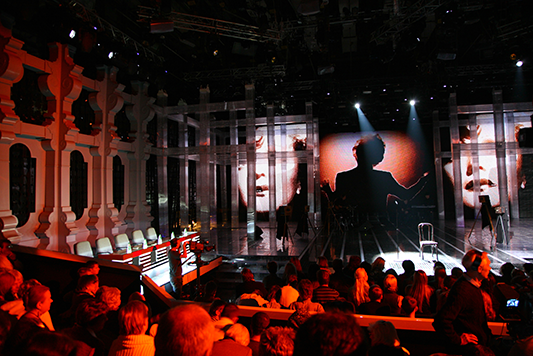 Creativity
"Above all else, the arts are about being creative. Without a creative voice, society will become dead inside. And a social group without any creativity is likely to be repressive and tyrannical rather than a force for good."
"It could be argued that the formation of creativity was the most important step in human development and that society cannot move forward without creative people. Most social groups have some form of arts, whether that's performing traditional dance, or speaking Shakespeare in Stratford-upon-Avon. What is vital is that the arts continue to be nurtured and encouraged.
The economy and the importance of performing arts
"We must not underestimate the importance of performing arts to the economy. While you are busy being captivated by the performance, economies all over the world are reaping the benefits of stirring your emotions. Our collective contributions to the industry create serious cash for economies around the world.
Corsham Print has launched our Performing Arts and Events Recovery Scheme to play our small part in helping this industry raise from the ashes. And raise awareness of the importance of performing arts.
If you are a venue, artist, art gallery, are planning an event or any other business in these sectors simply register your details. Once verified, we will send you a code for a 20% discount, that can be used against any orders place before the 31st September 2021.
PERFORMING ARTS + EVENTS RECOVERY SCHEME
20% DISCOUNT FOR QUALIFYING BUSINESSES