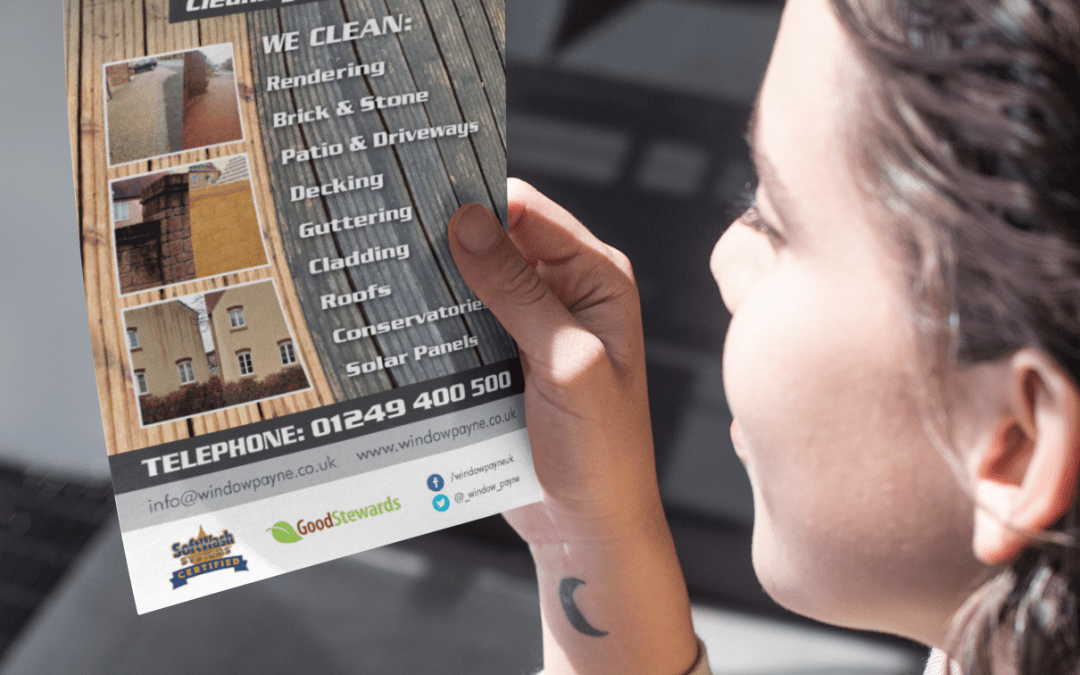 Challenge: Business growth by acquiring more customers
Solution: Offline marketing products to compliment online presence
We really enjoy helping ambitious businesses grow by helping them with their marketing and sales strategies utilising the full range of online and offline market tools that are available.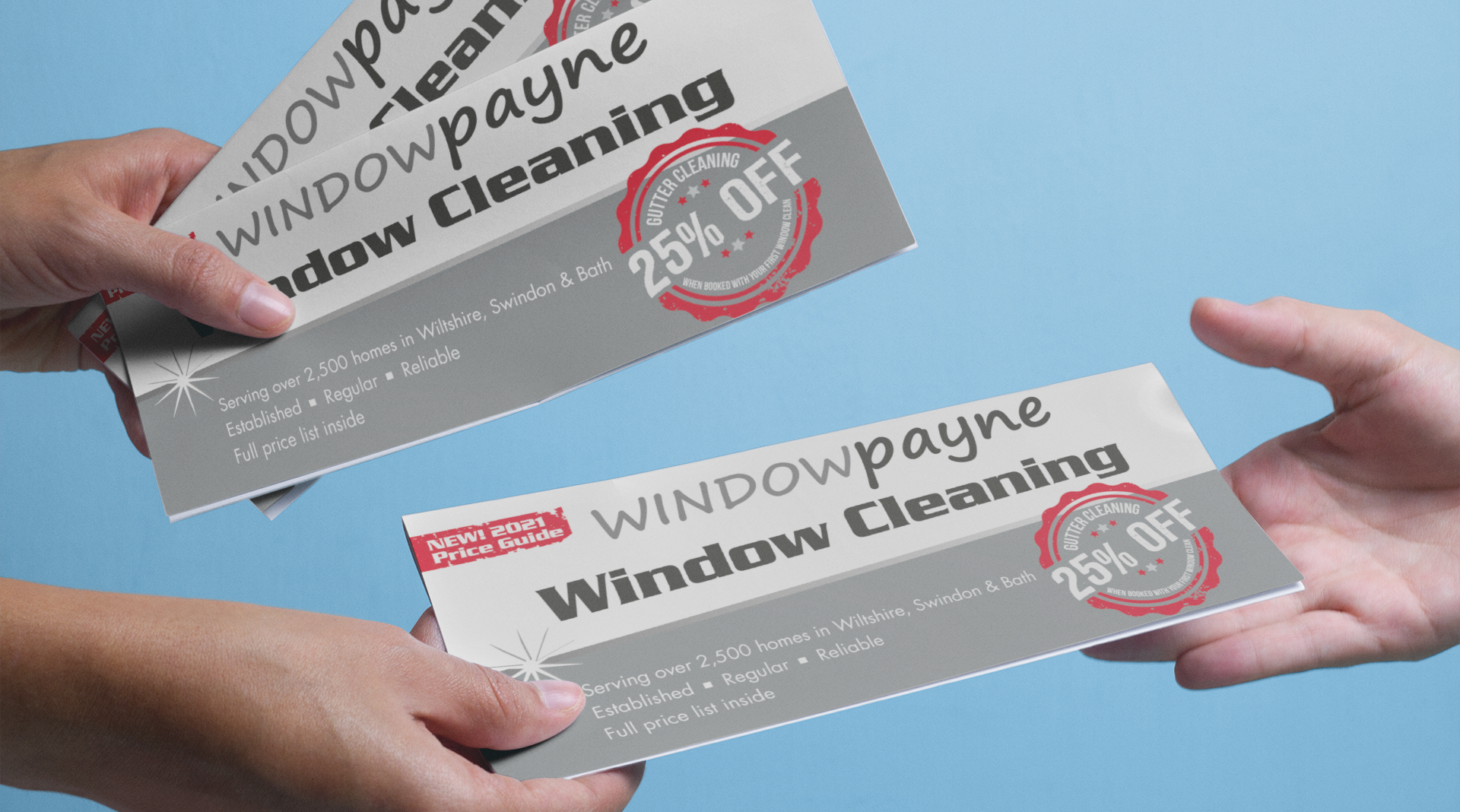 Matt Payne started Window Payne in 2011 with just a ladder on his Vauxhall Astra car and he's thoroughly enjoyed building his business to the size that they are today. He has a dedicated team of highly trained cleaning operatives and support staff and believes that what truly makes a company is having a team or family feel within his work force.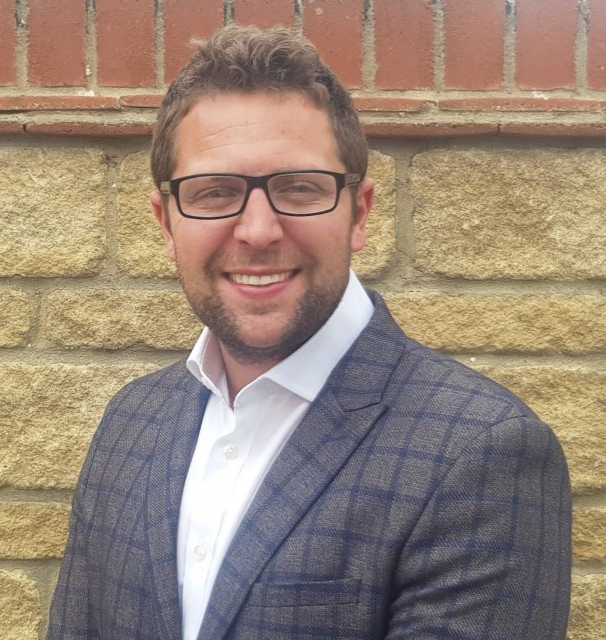 As the COVID-19 pandemic crisis took hold Matt started looking at new ways to find new customers for his commercial, industrial and domestic window and exterior cleaning business to continue his ambitious growth plans.
In 2019 he had invested in a new website to improve his online presence but he felt he needed to complement this with more offline marketing tools.
We've been working with Matt for 5 years now and we were really excited about working with him on this new projects, which focused on generating new business by communicating directly to his potential customers, with:
Leaflet
Brochures
Folders
Service Information Sheets
Hangers
Calling Cards
Lead Pads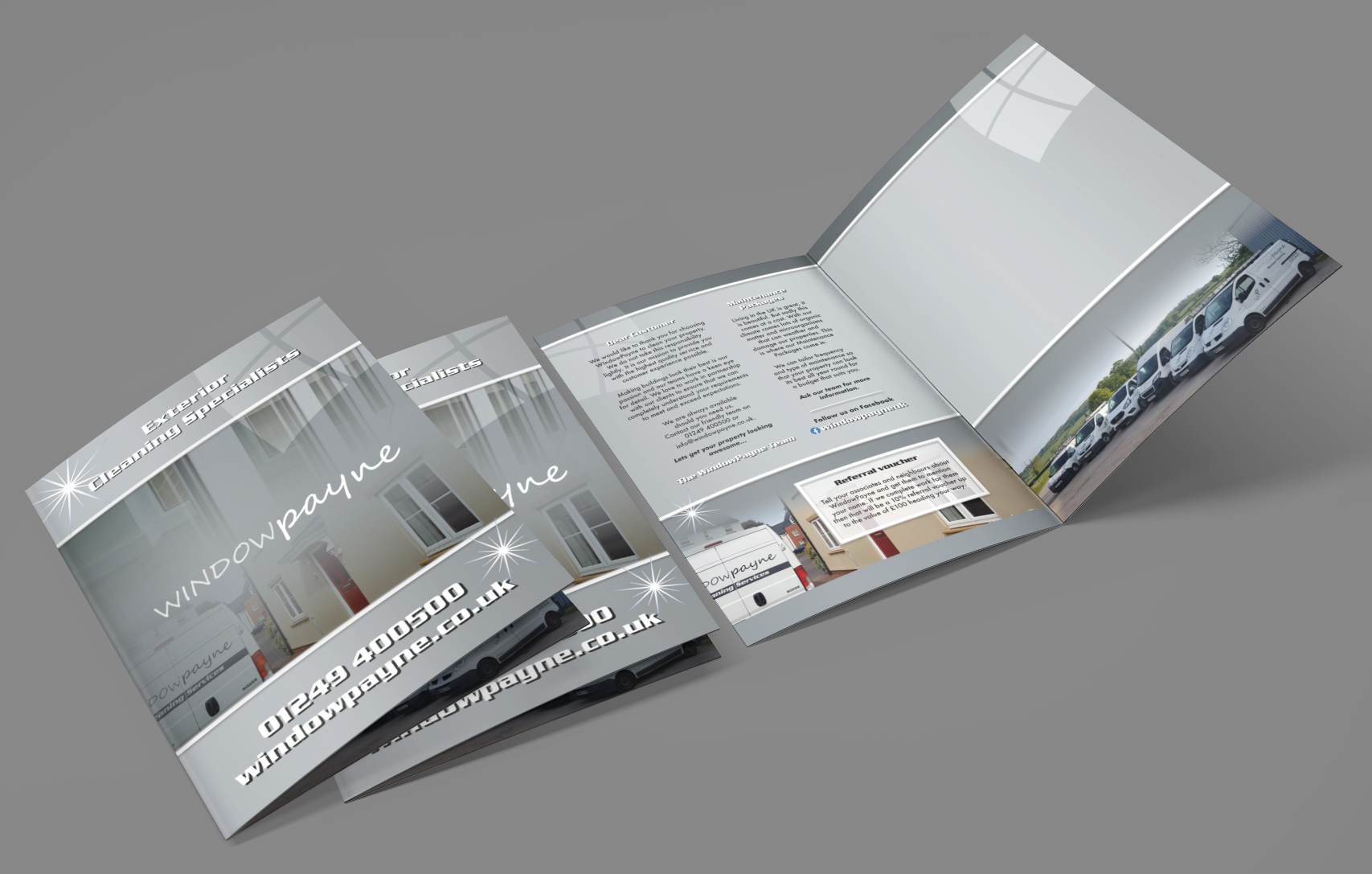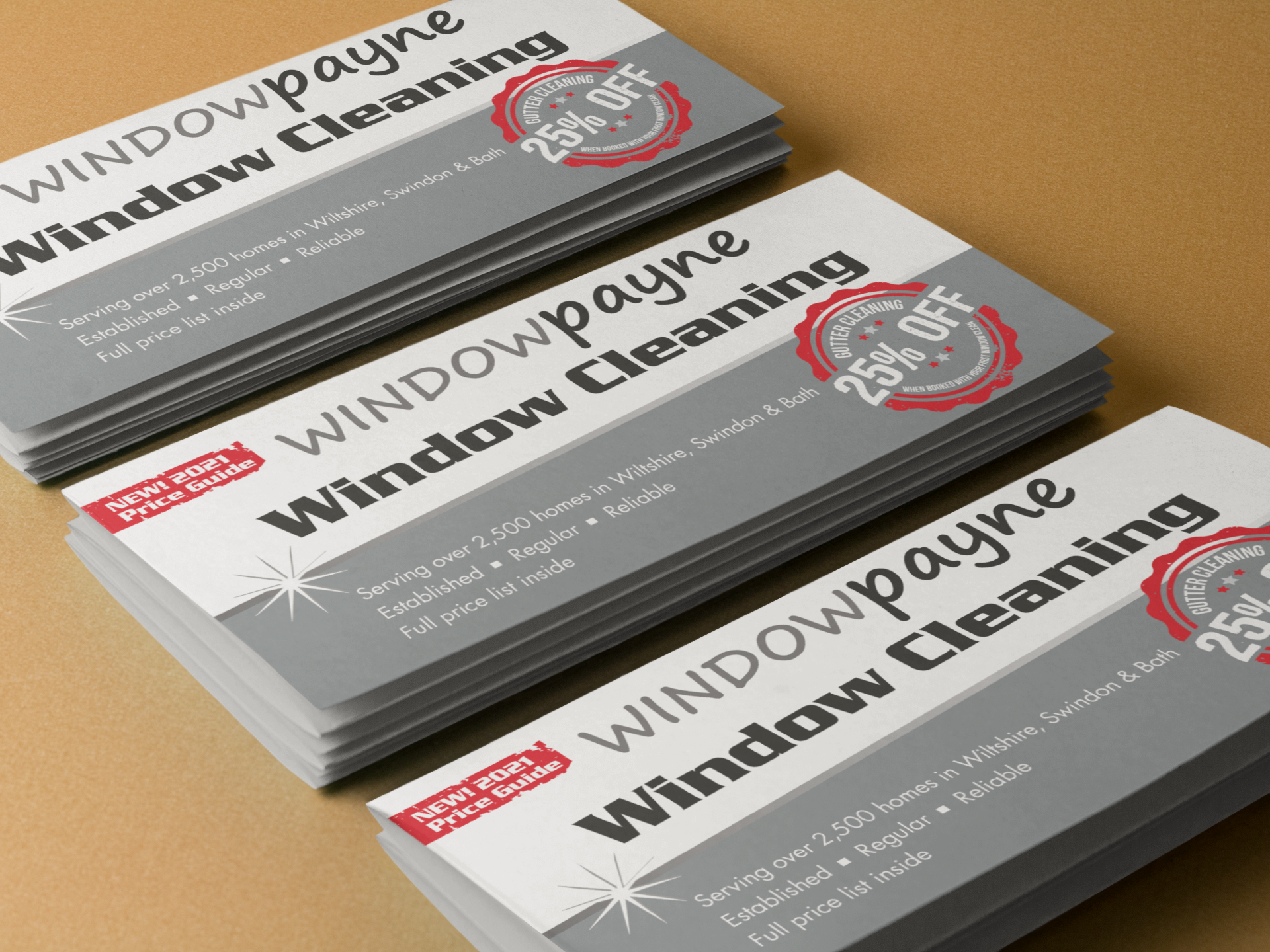 The leaflets were distributed to individual households by the Royal Mail and staggered over a period on a few months, targeting different postcode areas as the campaign progressed.
The response was more than Matt had hoped for and he followed up his enquires with a complete exterior cleaning survey and report with full cost specifications. All presented with a printed brochure and inserts focusing on the different services he recommended in the report.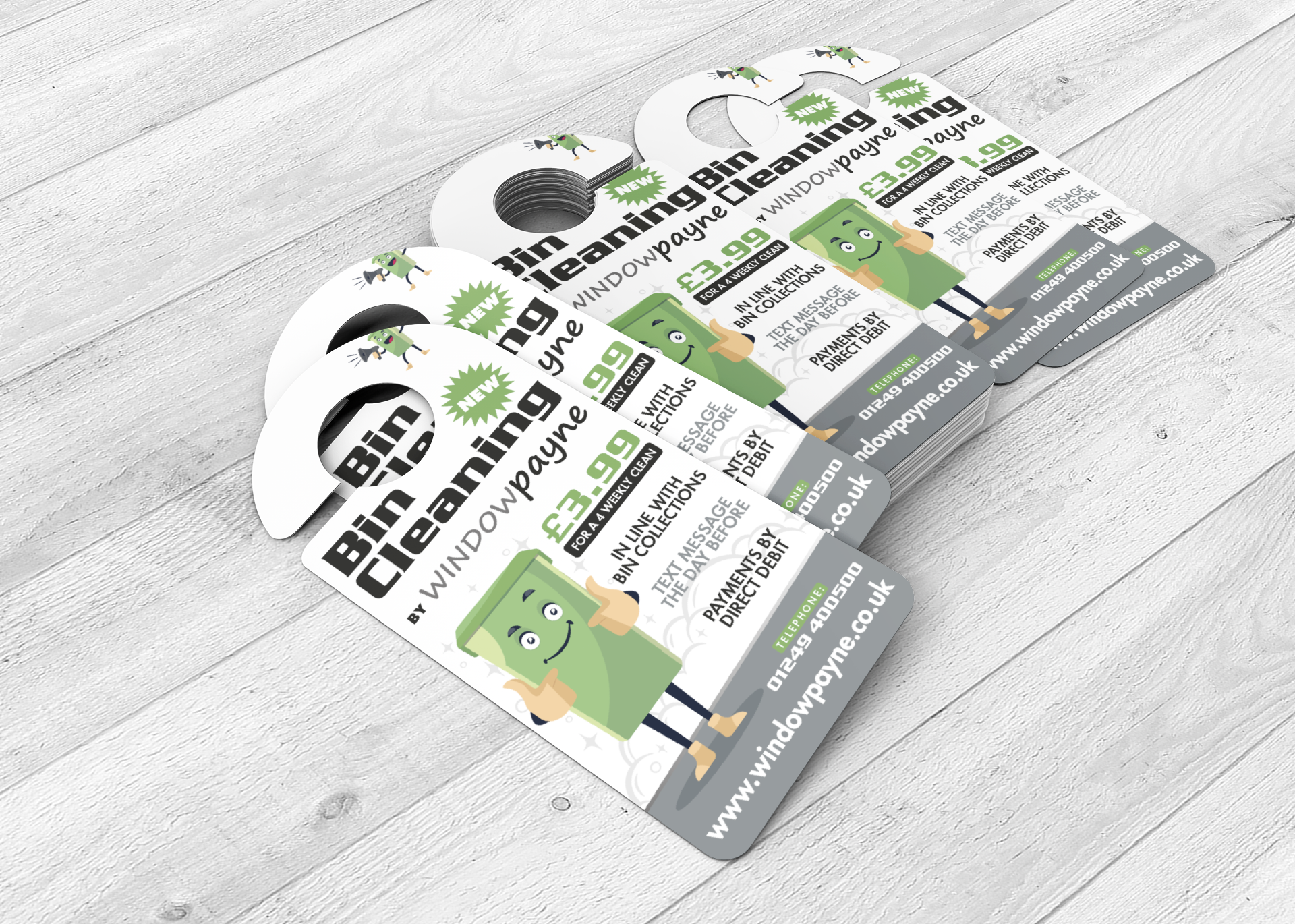 The campaign was also supported by other printed products including door hangers for his team to promote their services to adjoining properties as they went about their business.
 We helped Matt design and print these products, including van graphics which he is now rolling out across his fleet.
Working with Matt and Window Payne is what Corsham Print are all about, exploring graphic solutions, both online and offline, that can help businesses achieve growth.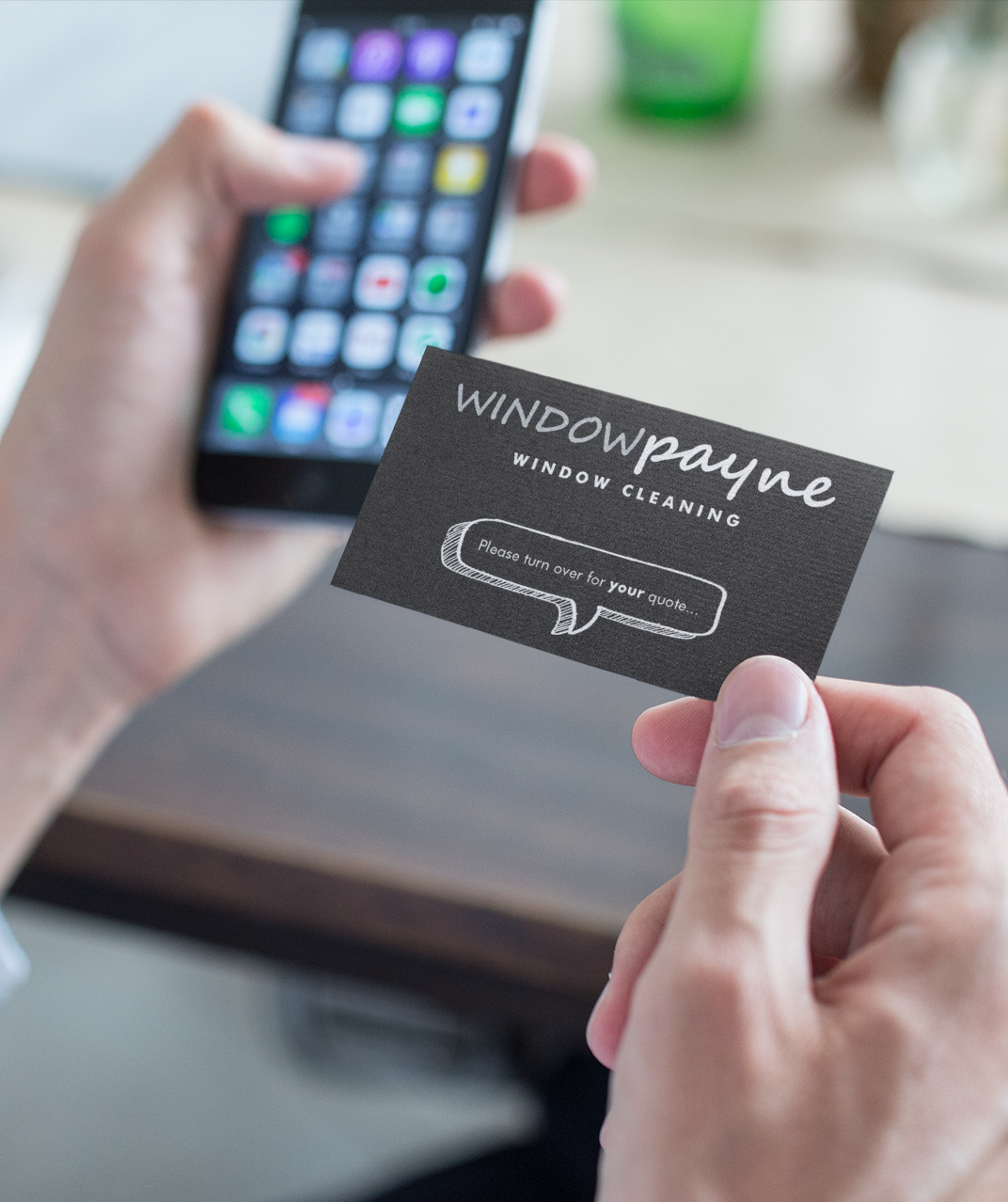 Find out more about how we can help you grow YOUR business, please get in touch…
If you need windows or exterior cleaning get in touch with Matt at Window Payne.