You know us as Corsham Print and our new partnership with Nettl won't change that
We will still be doing what we've always done, great creative solutions that help you grow your business, with jargon free help and advice.
But things just got even better.
We've teamed up with the guys at Nettl, to offer you 1,000's of new products, online ordering, brand management, website design, and digital marketing.
This partnership means we can help you do more and get your website working harder to achieve more whizzbang for your online budget. Proven initiatives can help you adventure into the new-fangled world of, fabric displays, web, and digital marketing and explore the latest innovations.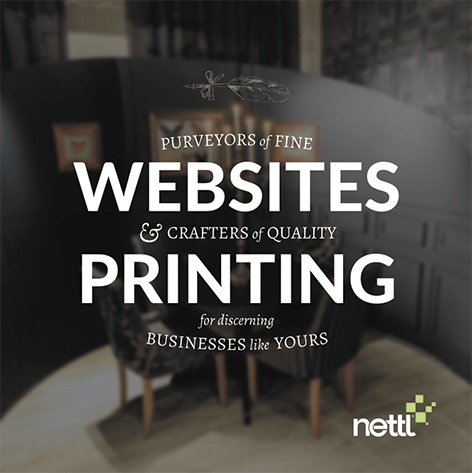 Web Design
You're trying to win a new customer, you've intrigued them with a mailer or brochure. or maybe they've seen the banner on your premises. Perhaps you've exchanged business cards over the quiche at a networking event.
What do they do next?
Probably Google you and, almost certainly, look at your website. Why? For more information or assurance, to decide if you're a credible outfit. More than half of the searches are now from mobiles. Does your website work well on a smartphone?
Is it easy for customers to buy, to book or to browse?
Or is it time for an upgrade?
SEO Made Simple
We're here to make SEO transparent, simple and accessible to all of our clients. We're not hidden away in a bedroom working in our underpants or some anonymous online only service from some far off land. We're on the high street, in your community and local to you. Your neighbourhood SEO experts. That means you can actually come in and see us for a chat, give us a call or drop us an email. Let's get together and see about increasing your online presence.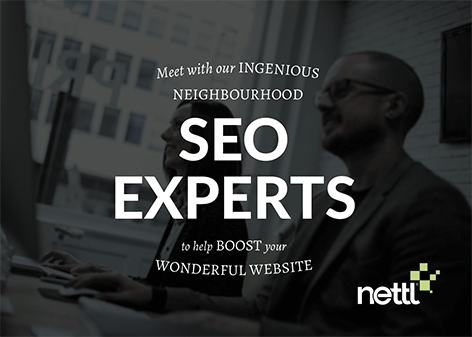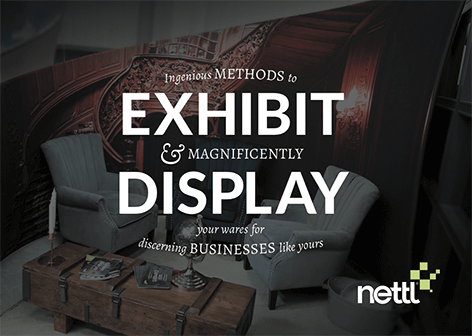 Exhibitions
Quite frankly, it's not what you say, it's how you look when you say it. Our ingenious Exhibition range is splendid for expos or meetings. Whether you're looking for a simple banner, some point-of-sale, or a full exhibition stand, we've got it all. Indoors? Outdoors? It's all in our guide. Preparing for an event is jolly stressful. That's why we print everything in our own factories, so we swear we won't let you down. See live stock levels online, with exceedingly fast turnaround.
Signs
If you want folks to find you, beckon them with splendiferous signage. These days it's feasible to brand every surface of your building. If it stands still long enough, we can cover it in graphics. That means floors, ceilings, walls and windows. We print onto a mighty range of rigid substrates, from life-size cardboard cut-out figures to gleaming aluminium panels. And vinyl stickers too – for walloping wallcoverings, gallant vehicle livery and vivid window graphics.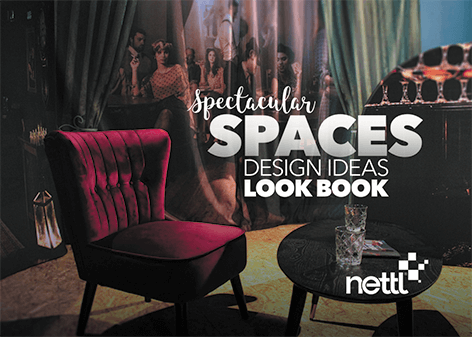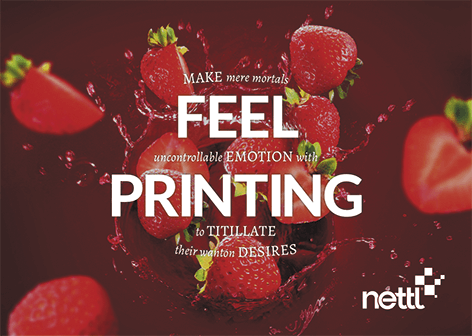 Print
Finally, what we've been doing for the past 40 years.
Your website needs to look impressive, you know that but big brands don't just focus everything online. They combine their online presence with offline marketing.
Why? Print and direct mail are proven to build trust. It's perceived to be more credible. It plays with emotions. And it appeals to multiple senses – touch and sight. There's nothing like it. And you can exploit that power, very cost-effectively.