GRASSROOTS FOOTBALL RE-START PRODUCTS
We want to help football clubs re-start competitive football as safely as possible. And our grassroots football re-start products will ensure you comply with all the FA and Government guidance.
Now more than ever hygienic, safe and sensible practices are vital in ensuring everyone's wellbeing. Our grassroots football re-start products have been carefully selected to help you achieve just that.
Scroll down to see our latest suggestions below. This is only a small selection of the products we can supply. Many of our existing range of signs and display items can also be adapted for these purposes.
The FA, in consultation with the government, has produced guidance to help ensure clubs re-start as safe as possible.
All grassroots football re-start products are available with standard messages or can be personalised for your club.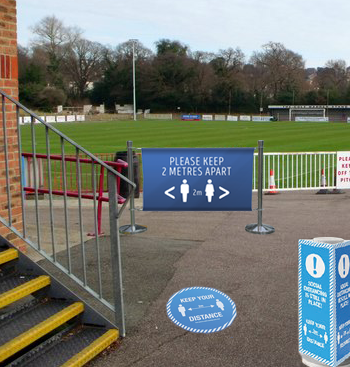 CONTACT
Martin Clist
01225 812930
or email
martin@corshamprint.co.uk
28 FREE SAFETY POSTERS
TO PRINT FOR YOUR CLUB
CLICK HERE TO DOWNLOAD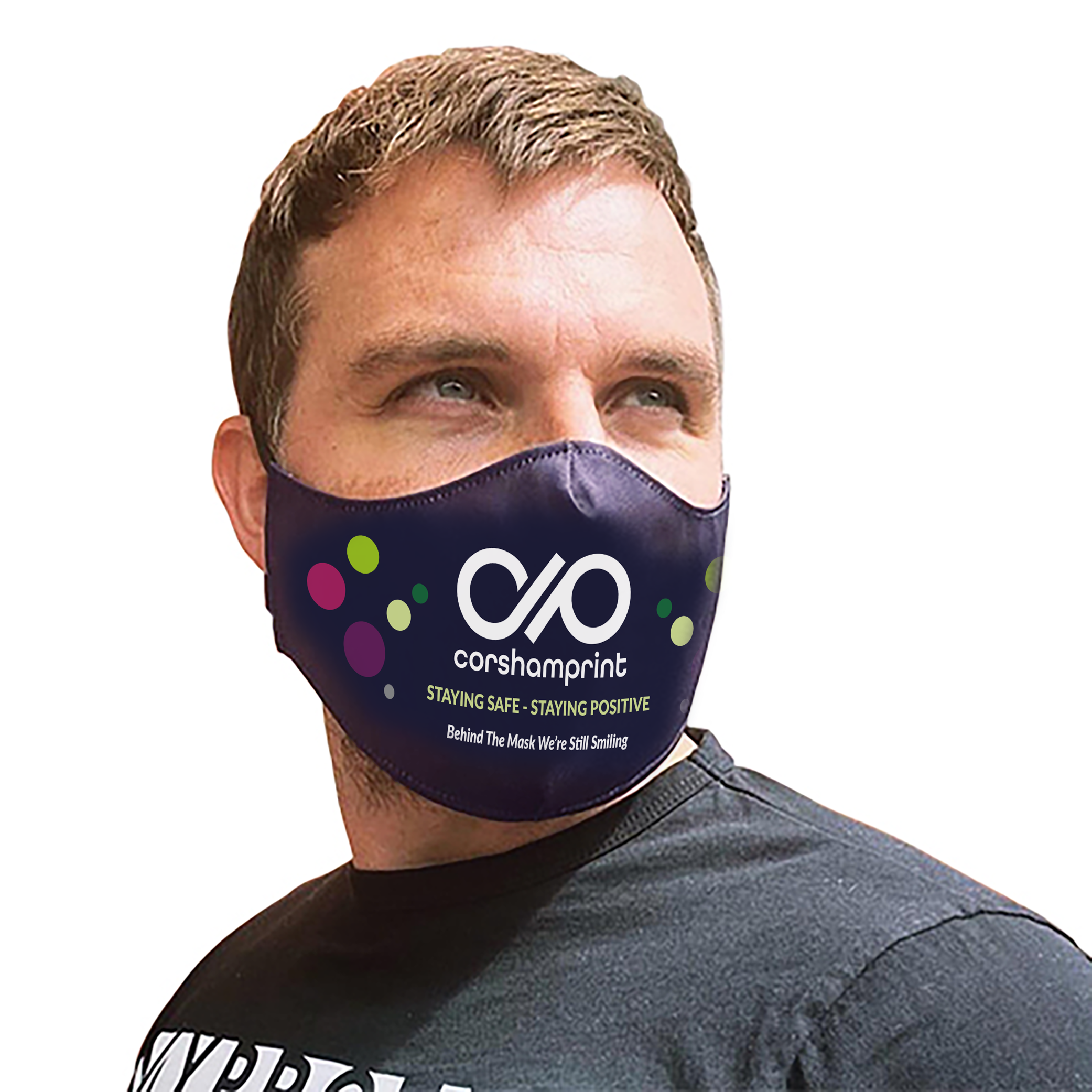 BRANDED FACE MASKS
Wearing a face mask helps to reduce the distance that droplets can travel via breathing, talking, coughing, or sneezing. Printed in full colour with your club badge, these masks are great additional protection for your players or staff. Please note: these are not medical grade masks.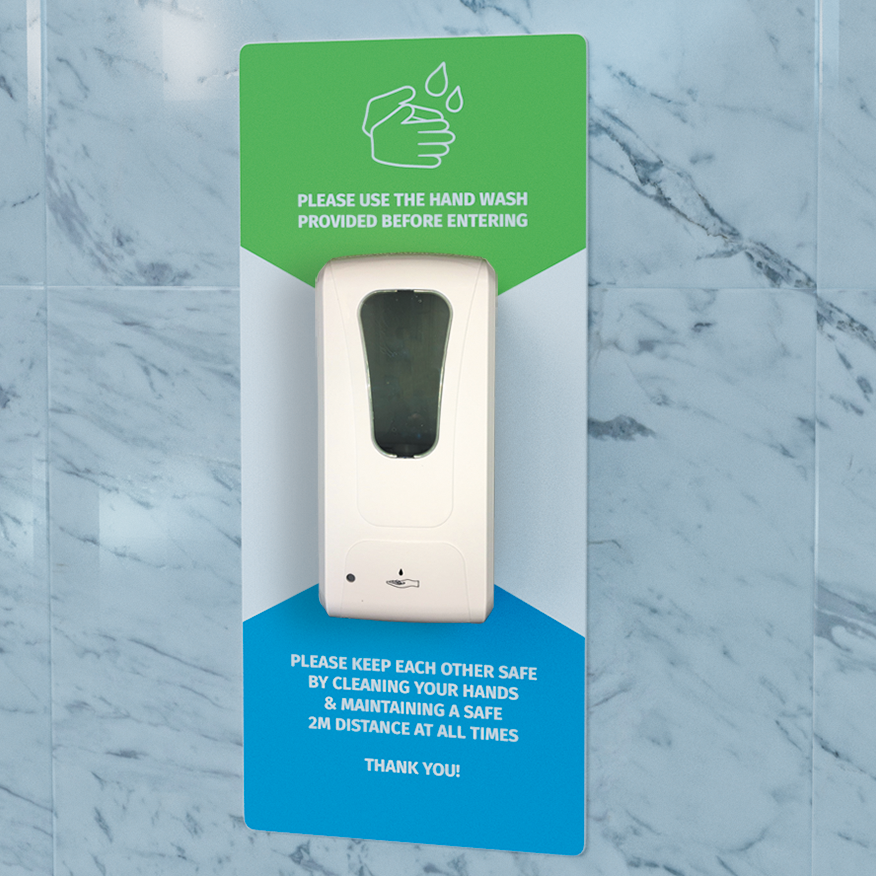 WALL MOUNTED HAND SANITISING STATION
This wall-mounted hand sanitiser stations offer a quick and easy way to bring hand sanitising facilities to your club. They're made of a lightweight board, with plastic edging and are wipeable, so they're easy to keep clean. The sanitiser dispenser unit is automatic, helping to keep the unit germ-free.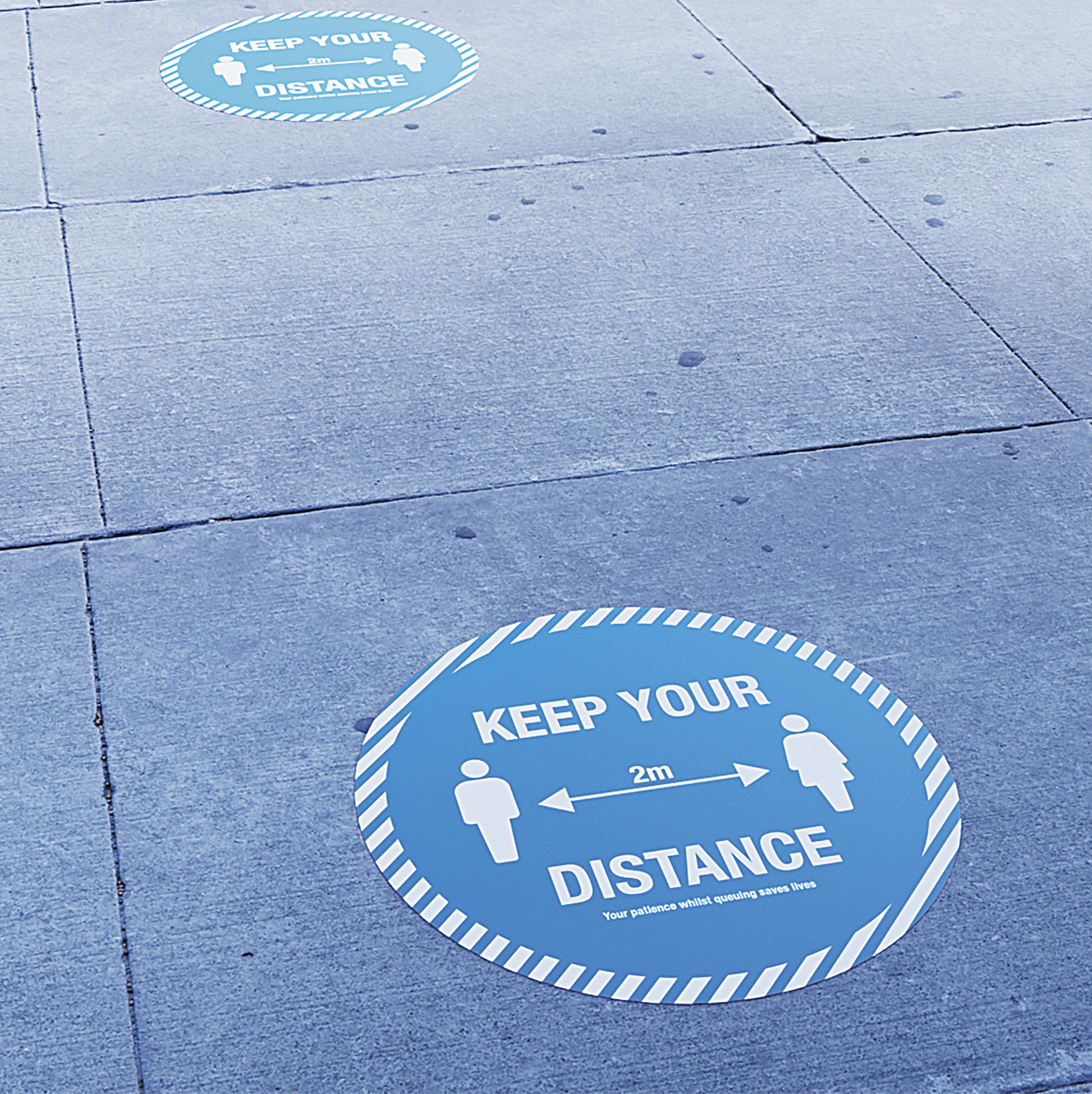 FLOOR GRAPHICS
Create social distancing guides with our internal and external grade flooring graphics. Our clear concise messaging reinforces safe spacing and encourages life-saving behaviour both inside and out. 
Available as circles or rectangles.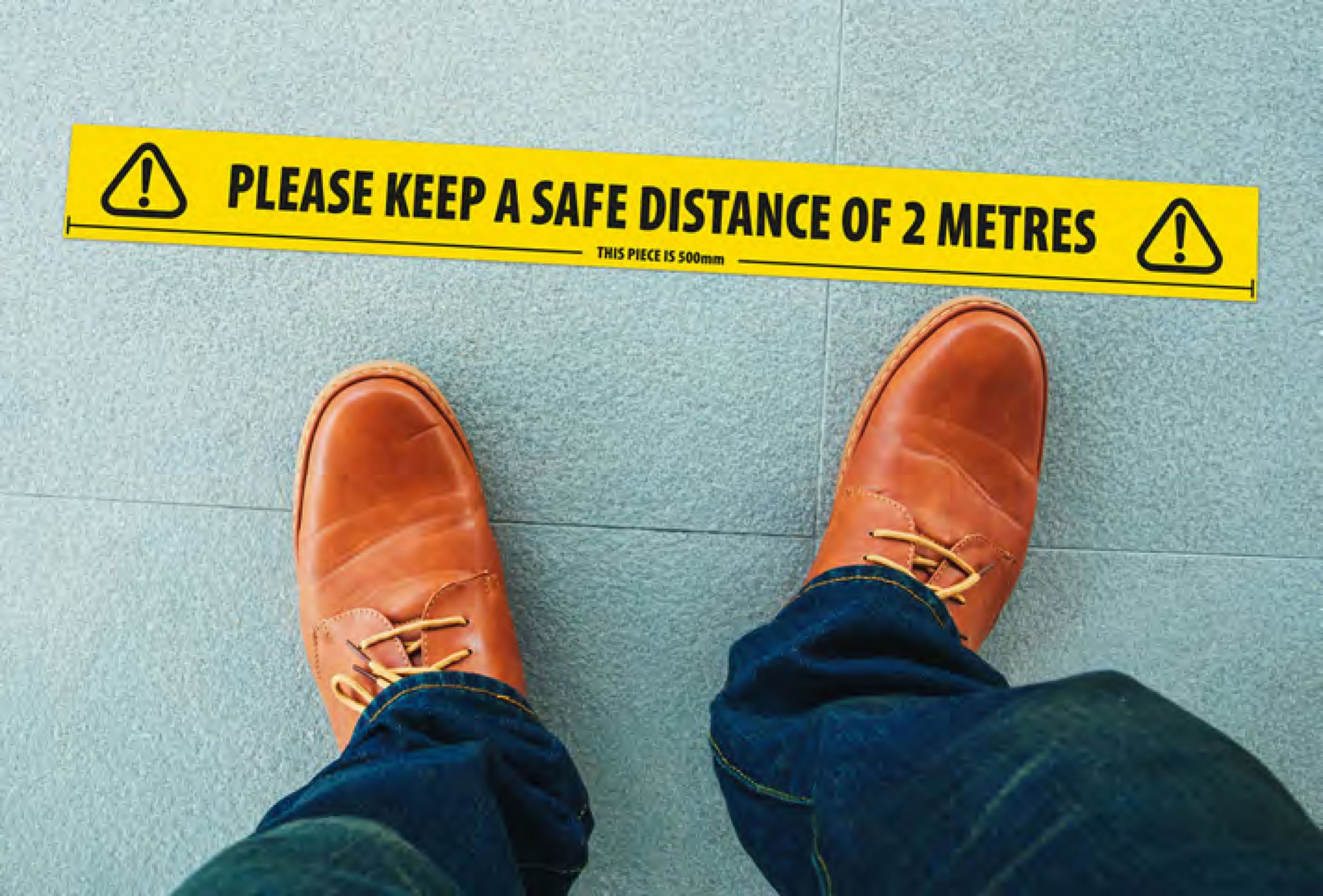 SOCIAL DISTANCING TAPE
Our 48mm x 33m, laminated Social Distancing Tape is printed yellow/black and is perfect for marking out spaces on flooring in public areas, to help keep everyone safe.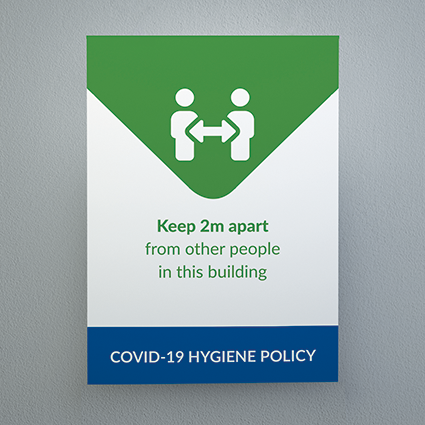 SAFETY POSTERS
Reinforce the latest FA safety guidelines on a large format poster. Loads of designs available to ensure you make your ground compliment, with social distancing measure, hygiene, and clear directions.
QUEUE BARRIERS
It may be necessary to change the layout of your entrances, turnstiles, changing rooms or clubhouses. Queue barriers can guide your players, staff and fans safely and help to keep them informed.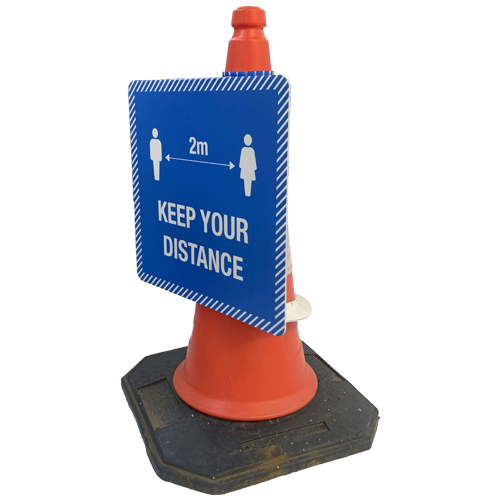 CONE SIGNS
Traffic cones with these slip-on signs. Simply slide the signs over the top of the cone for an instant attention-grabbing device. Use outside as a queue controlling measure, to aid navigation, or to help define designated spaces
THE BEST PLACE FOR GRASSROOTS FOOTBALL RE-START PRODUCTS